Enjoy Miracles ~ Celebrate Magick ~ Live the Impossible
(812) 988-2149
Email
Bits of Wisdom changes
from time to time.
Please drop by again.
From the Stones ~ ~ ~
To support your ability to lovingly speak your full truth, carry a
small piece of rose quartz and a small piece of lapis lazuli.
From the Plants ~ ~ ~
To calm yourself and re-energize at the same time, drink a cup of tea made of chamomile, wintergreen, and orange peel.
From the Soul ~ ~ ~
Commit all of you to bringing
your visions to life. .
Relationships ~ ~ ~
Your well-being is generated
by your response to your experiences.
Drawing on more than 30 years of helping
others live laughter-filled, healthy, and
fulfilling lives; Laughing Womyn offers you
a wealth of spiritual insight and practical knowledge. Wise guidance, development
of transformational skills, and deep
personal insights are the gifts you'll receive through her private sessions and classes.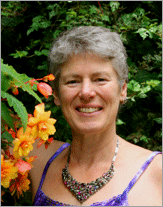 Laughing Womyn Ashonosheni

Wisdom Teacher, Shaman, Healer,

Medical Intuitive
Professional Association of
Intuitive Consultants

Appointments are available
Monday ~ Friday
9am ~ 5pm Eastern Time
Please call to schedule






Gifts for You
Healing Days
Come enjoy this
special time of healing!
There are no session fees
and no scheduled
appointments on these days.
Distance Healing
I'll be happy to include you in
my daily Healing Ceremony.
Please email and
let me know what you need.
There is no fee for this service.
Enjoy this vision:
Welcome
to this sacred space that's dedicated to providing you with all that will help you awaken to your most amazing, creative, vibrantly loving ways of being human.
Thank you for being all that you are.
Thank you for living what makes your heart sing.